Steven Day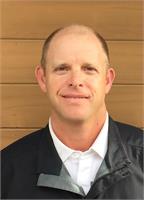 Lead Instructor
-
Steven Day
Originally from Louisiana, and a graduate of Louisiana State University, Steven brings a lifelong connection to the game of golf. Over the last 7 years Steven has been a Professional Caddie at private high end golf clubs with experience on the PGA, Web.com, Champions, and LPGA tours nationwide. In addition to professional events Steven also worked as an Assistant Golf Professional where he gave lessons, managed the pro shop, and coordinated daily golf course operations. Prior to this Steven spent 10 years working in the golf course design and construction industry, where he was involved in all aspects of new golf course construction and renovation, and also had the privilege of working with the late Arnold Palmer and Pete Dye. Steven also enjoys competitive golf and has competed in amateur and professional events nationwide, and continues to work on his game.
Steven Day instructs the following:
$35 9 Holes Of Golf Tournament Setup

This U.S.Kids Golf Class is an "on course" program that is designed to "mock" a U.S.Kids Golf Tournament. The course is setup with tees reflecting U.S.Kids distances & yardages. $35 includes a Cart for the parent(caddie) and Green fees for the junior student. Our U.S.Kids Certified Coach will be on staff to assist you with 9 holes. This class is designed to help parents understand "how to caddy" and allow the junior golfers to become familiar with how a U.S.Kids Golf Tournament is conducted. A great warm up or practice prior to U.S.Kids events!