Rich Massey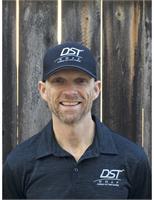 Lead Instructor-
Rich Massey
Rich is a Master DST Golf and Certified Impact Zone instructor who focusses on teaching each student how to locate, train and perfect the optimal impact position. Rich is a New Jersey native and has been playing professional golf and teaching golf for almost twenty-five years. He was a high school All-American, as well as a NCAA Academic All-American player. After college he played professionally for twelve years on the PGA/Web.Com, Canadian, South African, South American Tours. Throughout his golfing career, Rich has always been known as a very good ball striker and a "student of the game," and had the privilege of working with some of the best teaching professionals in the business, such as Bobby Clampett, David Leadbetter, Mike Bender, Jason Birnbaum and Mitchell Spearman.
Knowing that we are all unique individuals, Rich works with each person's own swing style and ability to prioritize what needs to be done for the student to consistently get into the dynamic and optimal impact position that all great ball striker achieve. Rich has spent the last three years working with PGA and European Tour players on how to better their impact positions with the DST Golf technology and is now taking those experiences and knowledge and bringing it to his students and golf schools at The Central Coast Golf Academy.
Rich Massey is currently not instructing any classes.