Jordan Lemay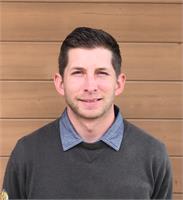 Lead Instructor-
Certified U.S.Kids Coach
Jordan Lemay instructs the following:
$35 9 Holes Of Golf Tournament Setup

This U.S.Kids Golf Class is an "on course" program that is designed to "mock" a U.S.Kids Golf Tournament. The course is setup with tees reflecting U.S.Kids distances & yardages. $35 includes a Cart for the parent(caddie) and Green fees for the junior student. Our U.S.Kids Certified Coach will be on staff to assist you with 9 holes. This class is designed to help parents understand "how to caddy" and allow the junior golfers to become familiar with how a U.S.Kids Golf Tournament is conducted. A great warm up or practice prior to U.S.Kids events!




AGES 10 & Under

U.S.Kids Golf

Beginning Golf for Juniors

Instructor/Student Ratio: 5:1

Location:

Central Coast Golf Academy




$15 Per Class

Level 1 U.S. Kids Classes are designed for beginning junior golfers. Our Certified U.S. Kids Golf Coach is on staff introduce the game in a positive and fun environment. We focus on the introductory fundamentals of Full Swing, Chipping and Putting.