John McComish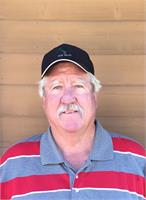 Lead Instructor-
John McComish PGA
John McComish grew up in Santa Maria and started playing golf at age 4. He played golf at Saint Joseph High School, Allan Hancock Jr. College, and Cal State Northridge where he was a 2nd team All American. He played for a living for 13 years and then worked 21 years being a PGA pro at a couple different golf facilities. John's approach to teaching is very straight forward and simple. He wants his students to understand why and how we got to the result. He relies on his long experience of playing competitive tournaments. Here are some of the players he played with and learned from; Nicklaus, Watson, Trevino, Floyd, Faldo, Azinger, Couples, Love, Norman, Price. He believes that the short game is the key to all golfers shooting good scores at their level. He shows you how to practice and that quality beats quantity. The mental game is huge at all levels and his experience working with sports psychologist Bob Rotella allowed him to reach great heights and can work with his students to do the same.
Competitive Career:
2nd team All American at Cal State Northridge
Won National Long Drive contest and finished in the top 6 two times
Member of "350 Club", giving long drive exhibitions all over the world
Played mini tours in CA, AZ, and TX with multiple wins
Played Asian Tour, South Africa Tour, and the 2nd Tour
Played PGA Tour for 5 years, led driving distance 3 times
Set 11 course records Won CA Open, OR Open, NW Open and Queen Mary Open
Oregon player of the year 5 times Worked with Bob Rotella, noted sports psychologist for years
John McComish is currently not instructing any classes.